This might have been my proudest crochet moment.
A friend of mine commissioned me to make a pair of dainty booties for her future baby girl, inspired by this photo. And the baby girl was due in just one short week. It was go time.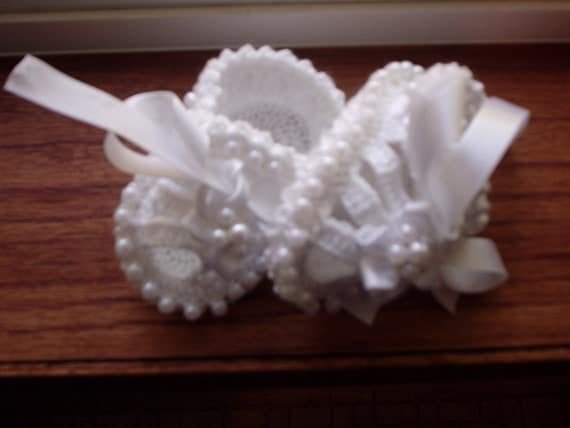 I couldn't find a free pattern for anything similar, and I didn't think I actually needed to buy the pattern, so I made it up. That's right. I MADE IT UP!
And if I do say so myself, they turned out just adorable.
And then I thought, what newborn wants shoes without a headband? Not this little one. So I made her one of those, too.